The International Date Line (IDL) is an imaginary line on Earth's surface defining the boundary between one day and the next.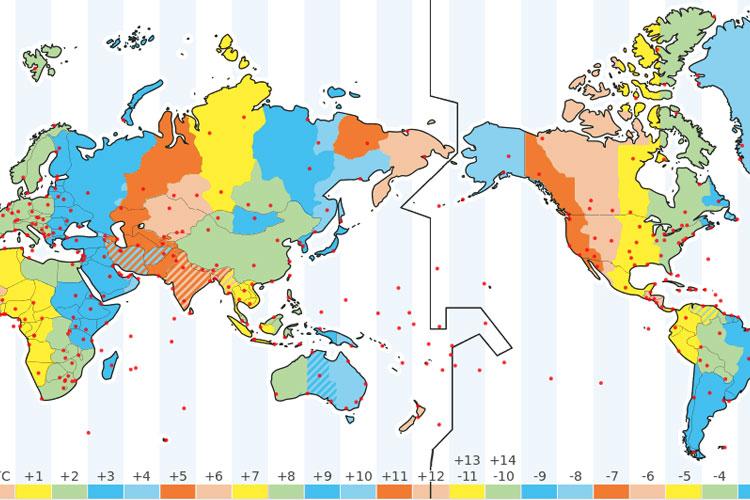 The International Date Line is located halfway around the world from the prime meridian (0° longitude) or about 180° east (or west) of Greenwich, London,, the reference point of time zones. It is also known as the line of demarcation.
IDL Is Not Straight
IDL runs from the North Pole to the South Pole and marks the divide between the Western and Eastern Hemisphere. It is not straight but zigzags to avoid political and country borders and to not cut some countries in half.
When you cross the International Date Line from west to east, you subtract a day, and if you cross the line from east to west, you add a day.
Changing Sides of the Dateline
The dateline is not defined by international law. Countries are free to choose the date and time zone that they want to observe.
In 2011, Samoa changed the time zone from UTC-11 to UTC+13 by shifting the dateline to the west and removing December 30, 2011 from the calendar. They did this to facilitate trade with Australia and New Zealand, and Tokelau followed Samoa for the same reasons.
The 180° meridian was selected as the International Date Line because it mostly runs through the sparsely populated Central Pacific Ocean. It was decided at the International Meridian Conference in 1884 in Washington, D.C. where 26 countries attended.
Lin(s) and Source(s):