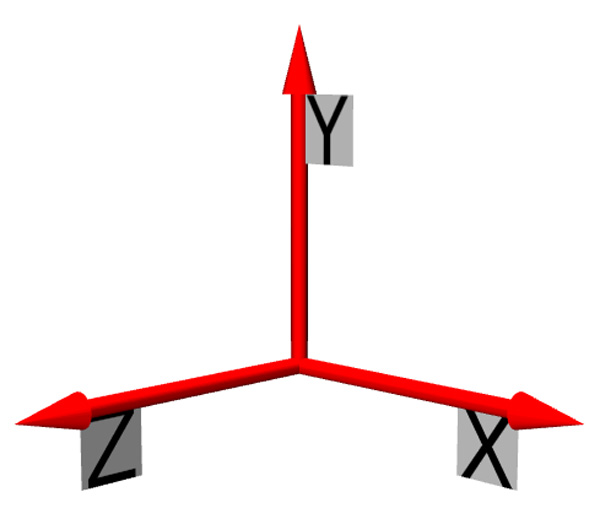 An Inertial Navigation System (INS) is a navigation aid that uses a computer and motion sensors (accelerometers) to continuously calculate via dead reckoning the position, orientation, and velocity (direction and speed of movement) of a moving object without the need for external references. Other terms used to refer to inertial navigation systems or closely related devices include inertial guidance system, inertial reference platform, and many other variations.
An inertial navigation system includes at least a computer and a platform or module containing accelerometers, gyroscopes, or other motion-sensing devices. The INS is initially provided with its position and velocity from another source (a human operator, a GPS satellite receiver, etc.), and thereafter computes its own updated position and velocity by integrating information received from the motion sensors. The advantage of an INS is that it requires no external references in order to determine its position, orientation, or velocity once it has been initialized.
An INS can detect a change in its geographic position (a move east or north, for example), a change in its velocity (speed and direction of movement), and a change in its orientation (rotation about an axis). It does this by measuring the linear and angular accelerations applied to the system. Since it requires no external reference (after initialization), it is immune to jamming and deception.Inertial-navigation systems are used in many different moving objects, including vehicles, aircraft, submarines, spacecraft, and guided missiles. However, their cost and complexity does place constraints on the environments in which they are practical for use.
History
Inertial navigation systems were originally developed for rockets. American rocket pioneer Robert Goddard experimented with rudimentary gyroscopic systems. Dr. Goddard's systems were of great interest to contemporary German pioneers including Wernher von Braun. The systems entered more widespread use with the advent of spacecraft, guided missiles, and commercial airliners.Early German WWII V2 Rocket Guidance systems combined two gyroscopes and a lateral accelerometer with a simple analog computer to adjust the azimuth for the rocket in flight. Analog computer signals were used to drive four external rudders on the tail fins for flight control. The GN&C system for V2 provided many innovations as an integrated platform with closed loop guidance. At the end of the war Von Braun engineered the surrender of 500 of his top rocket scientists, along with plans and test vehicles, to the Americans. They arrived in Fort Bliss, Texas in 1945 and were subsequently moved to Huntsville, Al in 1950.