Dear Kitty. Some blog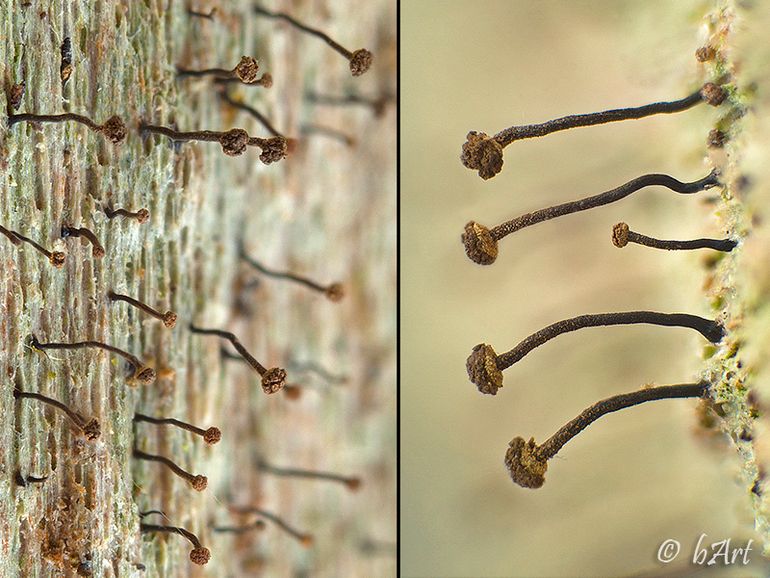 Dutch Vroege Vogels radio reported on 31 May 2019 that a lichen species, new to science, had been found.
It was discovered in 2016 on willow wood in the Biesbosch national park. After much research, it turned out to be a new species. It was called Chaenotheca biesboschii, after the place where it was found.
They are small, making them inconspicuous. More research found out that they are not rare in the Biesbosch.
We don't know where the species came from. The very small spores of this lichen genus probably can travel over long distances. Maybe it is from a country where some lichen species are still unknown. Chaenotheca gracillima from India (which also occurs, rarely, in the Biersbosch) is a close relative. So, maybe, the spores of Chaenotheca biesboschii traveled all the way from India to the Netherlands.