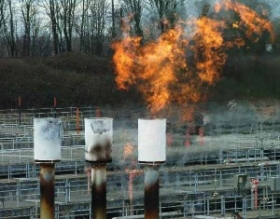 The largest supplier of cement products in the U.S. and Canada, the Lafarge-Sugar Creek Cement Plant in Missouri, will use landfill gas to replace almost 20 percent of its traditionally coal-derived energy.
Landfill gas consists of almost 50 percent methane, a greenhouse gas that's 23 times more potent than CO2, and is created when organic material in a municipal solid waste (MSW) landfill decomposes.
The methane capture project will reduce CO2 emissions by an estimated 33,000 tons annually, which is the equivalent of planting more than 8,000 acres of forest or removing emissions from more than 5,500 motor vehicles.