Vishal Bheeroo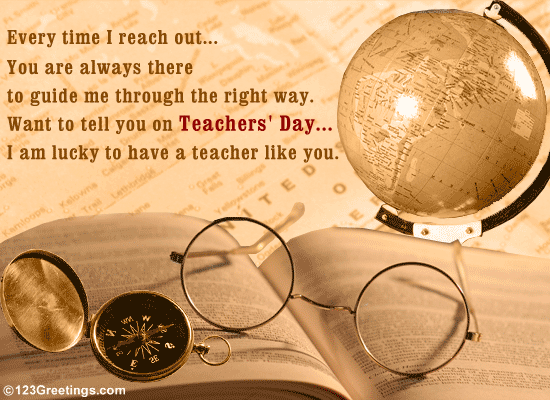 Image sourced from Google India.
Learning.
Wisdom.
Light that pierce minds and souls.
Creative thinking.
Shaking the building block.
Questioning the system.
Beliefs.
Values.
Eyes that see.
Minds may not see often.
Fierce debates.
Standing boldly.
Our opinion matters.
Shining.
The guiding light.
Our teachers.
Tolerance.
Truth.
Seeker.
A journey of seamless possibilities.
Sea of knowledge.
Face of power.
It's our teachers.
Defining existence.
Standing tall to ward off intolerance.
Our spiritual parents,
in our quest in this journey of life.
A zilch, I am!
Without my teachers.
Embodiment of bliss.
True power lies in knowledge, humility, and learning.
Ego has no place in our teachers' teachings.
Happy Teachers' Day.
#TeachersDay  #India