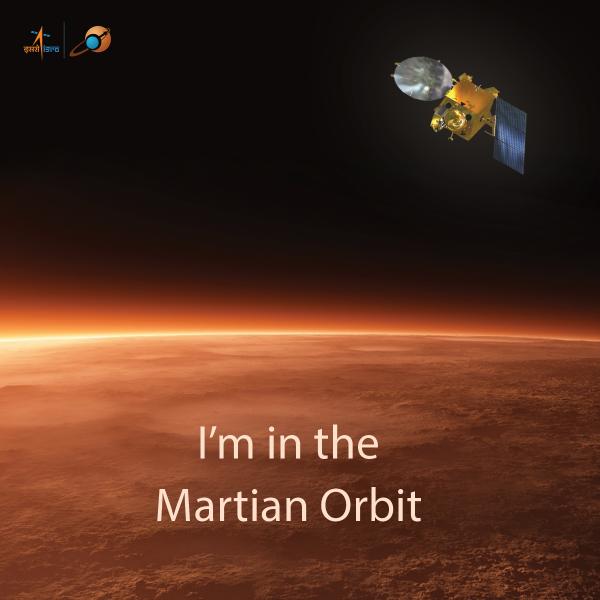 India created history on Wednesday, becoming the first country to successfully get a spacecraft into the Martian orbit on its maiden attempt.
Indian Space Research Organisation's Mars Orbiter Mission (MOM) spacecraft started orbiting the red planet at 7.47am,  12 minutes later —because of a time delay in radio signals travelling the 680 million km — scientists at Isro Telemetry, Tracking and Command Network in Bangalore,  erupted in joy .
It started in 2013  and  is  a giant leap for its space programme. Now India is member of elite Mars club. It was a tremendous 299 days journey.The program is a part of a road map ISRO is following.
It is India's first interplanetary mission to planet Mars with an orbiter craft designed to orbit Mars in an elliptical orbit. The Mission is primarily technological mission considering the critical mission operations and stringent requirements on propulsion and other bus systems of spacecraft. It has been configured to carry out observation of physical features of mars and carry out limited study of Martian atmosphere with following five payloads:
Mars Colo

ur Camera (MCC)

Thermal Infrared Imaging Spectrometer (TIS)

Methane Sensor for Mars (MSM)

Mars Exospheric Neutral Composition Analyser (MENCA)

Lyman Alpha Photometer (LAP)
Congratulation India. It was a Little Belated Independence Day Gift to ourselves. It will help India a lot.