Open Geography
Is Esri, the Redlands-based GIS company, part of the military-intelligence sector?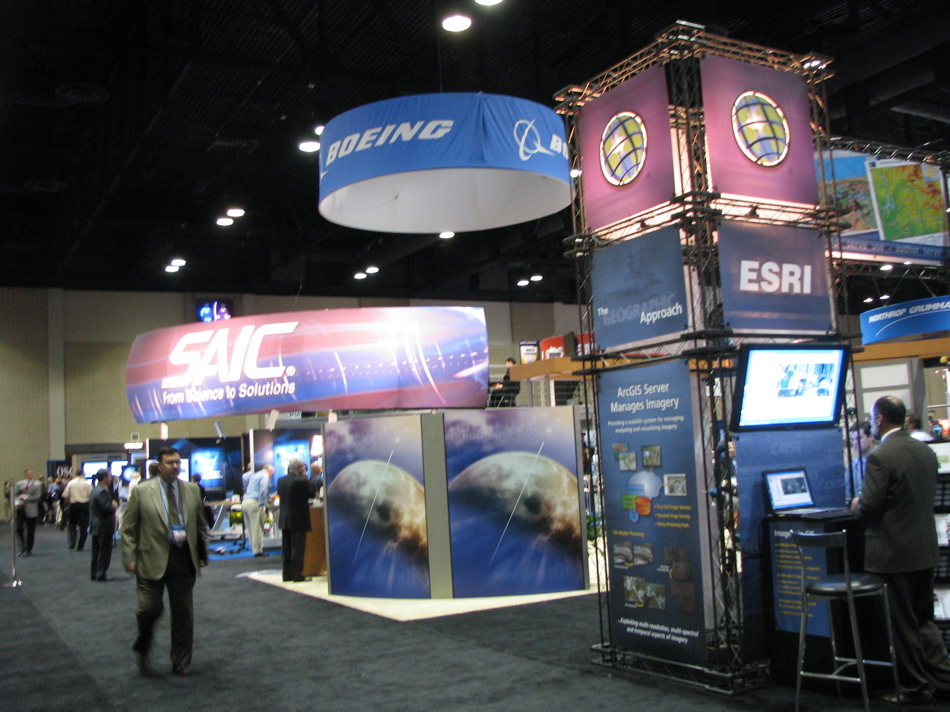 The Esri booth at a recent GEOINT convention, next to major mil-intel contractors (MIC) such as SAIC. (Picture by Tim Shorrock.) 
Indeed it is, as Esri will be the first to tell you. In a post in February 2011 I noted that Esri founder and CEO Jack Dangermond touted Esri's 20 year relationship with NGA:
"We have successfully collaborated with the NGA for more than two decades," said Dangermond.
And here is their press release saying what they will present at GEOINT 2011 which includes the following statements:
ArcGIS technology from Esri turns intelligence data into geographic knowledge that informs decision making for a wide range of missions…"Esri's geospatial technology is uniquely qualified to handle many forms of intelligence such as data from satellite imagery and information collected using handheld devices," said Jack Dangermond, Esri president.
Esri…
View original post 703 more words